Expertise
Pulsed Laser Deposition
Nanosheets
Nanosheets
Yttria-Stabilized Zirconia
Oxides
Supercapacitor
Ink
Thin Films
Rare Earths
Printing
Printing
Silicon
Rare Earths
Substrates
Oxides
Oxide Films
Thin Films
Ink
Supercapacitor
Growth
Oxide Films
Substrates
Crystals
Strontium Titanium Oxide
Crystals
Epitaxial Growth
Epitaxial Growth
Research
Epitaxial PZT on silicon by Pulsed Laser Deposition

A piezoelectric material is a material that deforms due to an applied electric field, and conversely, generates an electric field when it is deformed mechanically. Pb(Zr,Ti)O3 (PZT) is a widely applied piezoelectric material, e.g. in Scanning Probe Microscopes where tubes of the material can be used for accurate placement of the sample. PZT can also be applied in inkjet print heads, where piezoelectric actuation can be used to jet the ink. Thin films of PZT on silicon wafers are needed to make this application industrially interesting.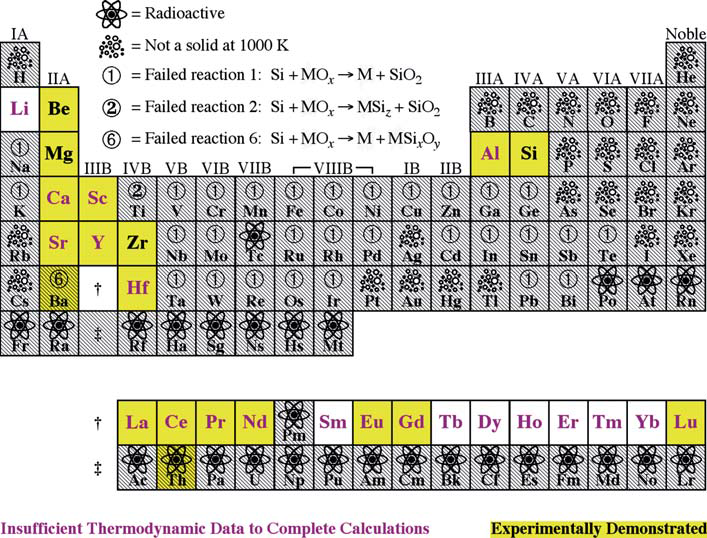 Figuur 1: Stability of binary oxides on silicon. Figure from: D. G. Schlom et al., Gate oxides beyond SiO2. MRS Bulletin, 33(11):1017–1025, 2008.

In order to provide high enough piezoelectric response and to prevent the thin film from failure, epitaxial integration of PZT on silicon is necessary. Two major problems have to be solved in order to make these high quality thin films. First of all, PZT and typical electrodes are chemically unstable on silicon at deposition temperatures ( ̴600 °C, see figure 1). Secondly, the silicon surface is unstable in ambient conditions, an amorphous silicon oxide layer will always be present. To solve both problems, a buffer layer between the silicon and the functional layer has to be applied, which prevents chemical reactions between silicon and the film and is able to serve as a crystalline template for epitaxial growth of the thin films.
This project is about integration of epitaxial PZT on silicon by Pulsed Laser Deposition (PLD). The first objective is to make suitable buffer layers. For this, growth schemes for known buffer materials like yttria stabilized zirconia (YSZ) and SrTiO3 (see figure 2) are investigated, but alternative materials are studied as well. Secondly, deposition of epitaxial electrodes is investigated. In the end, the effects of different buffer and electrode layers on the properties of the PZT thin films will be addressed.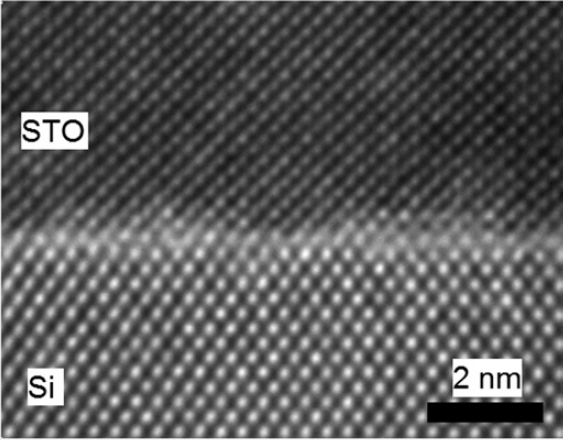 Figuur 2: Epitaxial STO on silicon. Figure from: S.-H. Baek, C.-B. Eom / Acta Materialia 61 (2013) 2734–2750
Film growth is performed on a PLD system with possibility of in-situ XPS (X-ray Photoelectron Spectroscopy), AFM (Atomic Force Microscopy) and STM (Scanning Tunneling Microscopy) measurements, which makes it possible to follow the growth at different stages. Techniques like XRD (X-Ray Diffraction) will be used to further analyze the crystalline properties of the films ex-situ.
Contact Details
Mailing Address
University of Twente
P.O. Box 217
7500 AE Enschede
The Netherlands